Thank you for your faithfulness in your part in standing for the reign of Jesus in Victoria.

Alongside the natural floods, a fresh revelation of the glory of God is washing over this land and its people. It is a wave of forgiveness and reconciling love that offers to cleanse us from enmity (murderous hatred and division).

On our reconciled relationships, established as His Ecclesia and family, Jesus will build new foundations for Victoria and this South Pacific Region. And from here, the wind of the Spirit will carry a fresh revelation of the gospel to the rest of the world.

Will you invite your church, networks and groups to pray in a spirit of repentance, reconciliation and goodwill – open to the conviction and leading of the Holy Spirit?

Will you join with others from across the State to worship and pray together for Victoria and this critical election?

Saturday 29th October, 7.30 pm
and Thursday 17th November, 7.30 pm
at Stairway Church Whitehorse 171 Rooks Rd Vermont.
Hosted by PIPES: Pray4Vic and Stairway Church.

Other Times to Pray for the Victorian Elections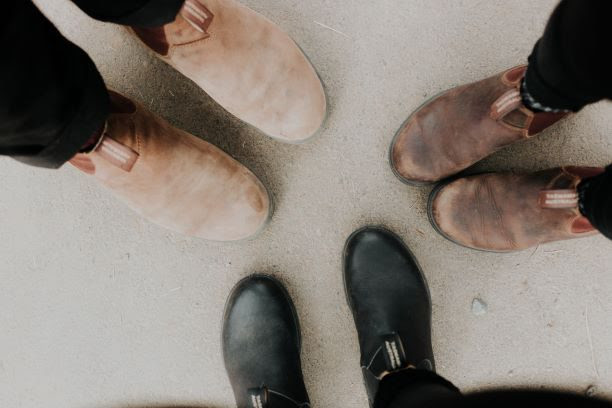 Will we love each other and all Victorians as we've been loved by God?

John 15:9 "Just as the Father has loved me, I have also loved you; remain in my love."
John 15:12 "My commandment is this—to love one another just as I have loved you."
John 17:23 "I in them and you in me – that they may be completely one, so that the world will know that you sent me, and you have loved them just as you have loved me."

Will we love the people around us enough – to invite them into the simply beautiful life available to all through Jesus?

The LIFE MAP is a simple way to share the gospel – how to live a simply beautiful life. This can equip followers of Jesus to share the good news easily in conversations.
In the last week 7 people received Jesus through the Life Map.

Acts 26:17-18 "…I now send you, to open their eyes, in order to turn them from darkness to light, and from the power of Satan to God, that they may receive forgiveness of sins and an inheritance among those who are sanctified by faith in Me.'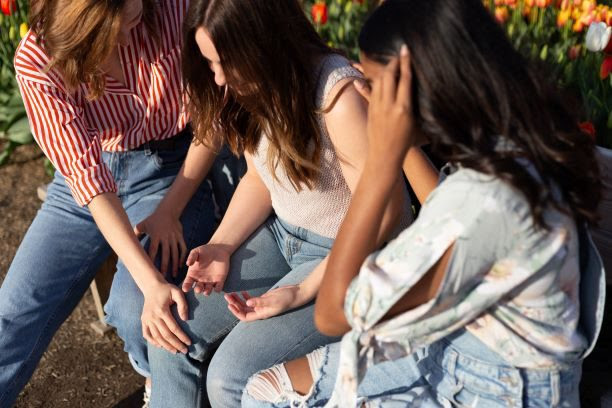 God's strategy, revealed to us from 2020-2022, is that He will rebuild Victoria when forgiveness and love replaces enmity in our hearts and relationships.

Hope will dawn when we are Light in Darkness, when we love each other and our neighbours and leaders, as God loves us all. Then Victoria will be filled with knowledge of the glory of God and restored to God's plan for us!

Michael Leunig is a beloved Victorian prophet who speaks through our public media.

Prayer for the Victorian Elections 26 Nov 2022 Parts 1-6

Part 1: Australia, will you pray for the Victorian Elections?
Part 2: How can you pray for the Victorian Elections
Part 3: God is Restoring His People and His Purpose in the Land
Part 4: Neighbourhood Prayer Watch: Pray for Your Council Areas
Part 5: Repentance, Reconciliation and Love – this newsletter
Part 6: Hear God's Destiny for Australia through Indigenous Prophetic VoicesLink to: Help you Pray for the Victorian Elections, & other Aussie Councils & Electorates
Link: Pray with us: toward a Victorious Victoria: Declarations, Revivals, Prophetic Perspectives
Link to: Other Times to Pray for the Victorian Elections


From Enmity to Love

In Part 1: Australia, will you pray for the Victorian Elections? we shared that God has highlighted that the poison flowing within and from Victoria had its root in enmity.

Enmity suggests ill will or true hatred, either overt or concealed hatred – typically mutual. It is a state or feeling of active opposition or hostility – which implies strong, open enmity that shows itself in attacks or aggression.

In Part 3: God is Restoring His People and His Purpose in the Land we described that the foundations of Victoria were broken from the beginning of the illegal and genocidal settlement in Victoria in 1833 in Portland. This first permanent settlement began with massacre. Within 10 years a population of approximately 7,000 Aboriginal people was reduced to 413 people across the south west of Victoria.

God can rebuild Victoria when we confess our sins since against the First Nations people and Immigrant peoples and build forgiving and loving relationships between the first people groups here – the Aboriginal Clans, Tribes and Nations, the Colonists and the 40,000 Chinese who came within a few years of the establishment of Melbourne as a city.

In Part 4: Neighbourhood Prayer Watch: Pray for Your Council Areas we offer a strategy for how we can pray for our local areas in this election and beyond to see our region change.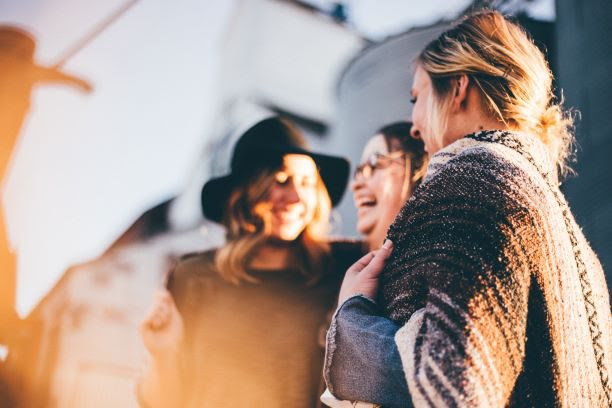 Steps on our Journey from Enmity to Love

On the journey from enmity to love, we rely on the hope, faith and forgiveness we have in Jesus – His Word and Spirit as the light to guide our steps – so we can get passed the anguish of deception, accusation, hatred, dishonour, murder, stealing and destruction that enmity entangles us in.

1. See an alternative perspective – from God and others.

2. Acknowledge the truth – the cost of what occurred with regret and repentance. Apologise and make things right.

3. Forgive as you have been forgiven

4. Honour the other person by listening respectfully to them so you appreciate their perspective and the gift this person is.

5. Bless others with the truth of how God sees them and with expressions of loving kindness.

6. Build trust – and loving relationship over time.


Will our world know God's love in our era?

We have entered a critical era on earth.
God is waiting for His people to arise as ONE to overflow His love to our world.
Worship Video: Love Revolution – Natalie Grant
Philippians 2:1-4 The Message "If you've gotten anything at all out of following Christ, if his love has made any difference in your life, if being in a community of the Spirit means anything to you, if you have a heart, if you care—then do me a favor: Agree with each other, love each other, be deep-spirited friends. Don't push your way to the front; don't sweet-talk your way to the top. Put yourself aside, and help others get ahead. Don't be obsessed with getting your own advantage. Forget yourselves long enough to lend a helping hand.5-8 Think of yourselves the way Christ Jesus thought of himself. He had equal status with God but didn't think so much of himself that he had to cling to the advantages of that status no matter what. Not at all. When the time came, he set aside the privileges of deity and took on the status of a slave, became human! Having become human, he stayed human. It was an incredibly humbling process. He didn't claim special privileges. Instead, he lived a selfless, obedient life and then died a selfless, obedient death—and the worst kind of death at that—a crucifixion.9-11 Because of that obedience, God lifted him high and honored him far beyond anyone or anything, ever, so that all created beings in heaven and on earth—even those long ago dead and buried—will bow in worship before this Jesus Christ, and call out in praise that he is the Master of all, to the glorious honor of God the Father."
We welcome your prayers for us.
From 20-26 October a team of five of us from PIPES: P4V will join the Jesus Mission to Uluru and journey on to an assignment at The Forgiveness Cross on Memory Mountain at Haast Bluff. The cross is erected and the site will open in 2023 after critical infrastructure work is complete – roads, toilets, campsite etc.
We bless you with deep gratitude and love.
Jesus waits on us and prays for us.
Sue Tinworth & PIPES & Pray4Victoria teamswww.partnersinprayer.org.au