Pray for the Victorian Elections 26th Nov 2022
See Links to Parts 1-5 and Times for Prayer
Times when you can gather to pray for the Victorian elections are updated online. We invite you all to pray for Victoria. Let's stand as God's elders, watchmen and family.
1. We Acknowledge the Truth that Aboriginal People Groups were Massacred and Dispossessed of their Lands.
Numbers 20:10,14 "…lest innocent blood be shed in the midst of your land which the Lord your God is giving you as an inheritance, and thus guilt of bloodshed be upon you."…"You shall not remove your neighbor's landmark, which the men of old have set, in your inheritance which you will inherit in the land that the Lord your God is giving you to possess."
Terra nullius – meaning land belonging to no-one – was the legal concept used by the British government to justify the settlement of Australia. This claim was proven to be a lie by the colonists' immediate displacement, murder and genocide of the traditional custodians of the land. Their strong sense of entitlement was enforced with enmity. "Colonial takeover was premised on the assumption that European culture was superior to all others, and that Europeans could define the world in their terms." More
There were failed attempts to colonise Victoria from 7 October 1803. "The area that would later become the State of Victoria was settled in the 1830s by Europeans, and the Indigenous owners were swiftly dispossessed of their lands." Establishing Settlements
The first permanent colonial settlement in Victoria was on land occupied by approximately 57 Gunditjmara clans/family groups who spoke Dhauwurd Wurrnung. This land, on the south west coast of Victoria, is now known as Portland – part of Glenelg Shire Council. More
This first permanent colonial settlement in Victoria was illegal. Three times the British government refused permission for the Henty family settle in Victoria. More & More & More & More After several explorative visits to Portland between 1832-34, Edward & Stephen Henty arrived in Portland on 19 November 1834 to illegally establish a whaling station and multiple pastural stations. Bay whaling was underway at Portland Bay, Victoria, by 1833. More
Whalers led a massacre of the local Kilcarer gundidj clan of the Gunditjmara people in 1833-34. "A dispute arose between the Whalers and the Kilcarer. The Kilcarer's country was that land between Mt Clay and the coast. The Kilcarer Gunditj were determined to assert their rights to a whale as traditional food and when challenged by the whalers were aggressive in return." Reports from a meeting in 1842 that George Augustus Robinson, the Protector of Aborigines, "had with other Gunditjmara people, said that only two members of the Kilcarer Gunditj survived. Pollikeunnuc and Yarereryarerer left their country and joined with the Carte Gunditj of Mt Clay. The Cart Gunditj prohibited their people to go into the town of Portland." More
Edward Henty's diary entry referred to this battle as the Convincing Ground in October 1835. Edward Henty and Police Magistrate Jim Blair's account describe a violent altercation to "convince" the Aborigines of European "rights" to land and resources. Convincing Ground Massacre
The Eumeralla Wars were violent encounters over the possession of land between British colonists and Gunditjmara Aboriginal people in the Western District area of south west Victoria. [1] The conflict lasted from the mid 1830s up until the 1860s with the most intense period being between 1834 and 1844. Casualties from the conflict are estimated to be in the thousands (based on an estimated pre-contact population of 7,000 declining to just 442), and an approximate 80 deaths of settlers. [4] More
We note that many Aboriginal people also died of introduced diseases. More & More
Professor Ryan, at the Indigenous Truth Telling Commission "has identified about 50 massacre sites in Victoria, with at least 1200 Aboriginal people believed to have been killed from the 1830s until the 1850s. Information was gathered from written sources, such as letters, memoirs and newspaper reports. The majority of the massacres were in the west of Victoria, she said, near the settlements of Portland and Hamilton." It seems evident that the illegal settlers in this area continued the Convincing Ground campaign with enmity.
Key:
1.20 people killed in 1834 at Convincing Ground, Portland Bay
2.40 people killed in 1838 at Murdering Flats
3.200 people killed in 1841 near Oxley Plains
4.150 people killed in 1843 at Warrigal Creek, Freshwater Creek and Gammon Creek
5.30 people killed in 1847 at Mount Eccles (Budj Bim National Park) Source: Newcastle University
Other sources describe 60-200 people killed in the Convincing Ground massacre in Portland. https://en.wikipedia.org/wiki/List_of_massacres_in_Australia
Historical mapping and records substantiate these massacres, but details, like the numbers of people killed, are far from precise or complete and there are different perspectives. An Indigenous person has said, "You count the numbers. We sing their names." On several occasions, I have witnessed God cleanse areas in our neighbourhood lands where Indigenous family groups had been slain, so I know there were massacres in many places where there are no dots on published maps.
Our focus in this call to prayer is Victoria, but we hope this work encourages you to research your area.
See: Colonial Frontier Massacres, Australia, 1788 to 1930 Map
List of Massacres of Indigenous Australians
SBS have coincidentally just released a series called The Australian Wars.
Listen to Stephen Thorpe, Confronting the Truth from Warrigal Creek, Victoria. See: 'The water turned red': Remembering the Indigenous victims of the Warrigal Creek massacre. And other videos by Deadly & Proud
Genesis 4:10 "What have you done? The voice of your brother's blood cries out to Me from the ground."

We acknowledge that Aboriginal people continue to suffer.

Proverbs 13:12 "Hope deferred makes the heart sick…"
From the 1890's to the 1950's Indigenous survivors of frontier conflict were moved onto reserves or missions and were held under a policy of "protection" and segregation. More
Dispossession and the forced assembly of different Aboriginal people groups created loss of identity. honour of elders, and broke down each tribe's use of language and cultural and social cohesion.
Between 1940 – 1966 Aboriginal children were forcible removed as part of an assimilation strategy . More Only in 1967 were Aboriginal people granted citizenship – the right to vote and travel with a passport. More
Aboriginal people continue to be disadvantaged in education, health and employment outcomes, in risk of abuse and imprisonment and in life span.
Have you understood your brother's loss and suffering?
Loss of land and access to your traditional seasonal food sources, murder of generations of your family clan, stolen women and children, systematic physical, emotional and sexual abuse.
Loss of freedom of movement and the right to live in your seasonal ancestral places, speak your language and learn your culture – legacy skills.
Loss of community, neighbour to neighbour intertribal relationships – intermarriage, trade and communication song-lines – across the land.
Loss of meaning, identity, belonging, relationships, gainful work, hope, peace, trust.
Listen to our beloved sister and colleague, Alexandrina Austin-Lovett [pictured below] who was stolen from her family in Portland, Victoria at the age of 9 months. God's favour connected us and thereby connected Pray4Victoria with the history of Portland. Alexandrina is on an appointed journey to release forgiveness and God's healing to her people and land – and all people. She sent you this message during an assignment in Portland.
"We have listened and heard. And with our eyes we have seen.
And our hearts are crying aloud and our wounds lay open and bare.
We rip off the band-aids that have been placed upon our hearts,
for they do not heal us.
Look at our wounds, at our hearts and be a blessing to us.
May the Lord open your heart to accept Him and accept us as His people.
Lord bless us, fill us with Your fire.
We did not ask to be a burden in our country, but you burdened us as a people.
We stand today and say, "No more. Let the Living God remove it far from us.
Let the wounds of our hearts be healed.
Fill us Father with abundance of favour and joy.
May our spirits walk in peace and harmony with You, Lord Jesus."
2. We choose to Repent and Forgive.
People ask, "Why is our repentance and forgiveness necessary for things that happened a long time ago?"
The consequences of the sins of our forefathers can remain on the land and repeat in our family lines. (Jeremiah 44:22, Exodus 34:6-9) In Exodus 34 and again in Numbers 14, Moses interceded on behalf of His people, to have their sins forgiven.
1 John 1:6-8 "If we say that we have fellowship with Him, and walk in darkness, we lie and do not practice the truth. But if we walk in the light as He is in the light, we have fellowship with one another, and the blood of Jesus Christ His Son cleanses us from all sin."
Jesus modelled and taught us to honour to all people; to deal with our enmity, to forgive eachother, to love as we have been loved and so be reconciled.
Matthew 5:21-24 "You have heard that it was said to those of old, 'You shall not murder, and whoever murders will be in danger of the judgment.' But I say to you that whoever is angry with his brother without a cause shall be in danger of the judgment. And whoever says to his brother, 'Raca!'['empty head'] shall be in danger of the council. But whoever says, 'You fool!' shall be in danger of hell fire. Therefore if you bring your gift to the altar, and there remember that your brother has something against you, leave your gift there before the altar, and go your way. First be reconciled to your brother, and then come and offer your gift."
Luke 23:34 "… Jesus said, "Father, forgive them, for they do not know what they do."

Matthew 6:9-15 "Our Father in heaven, Hallowed be Your name. Your kingdom come. Your will be done On earth as it is in heaven. Give us this day our daily bread. And forgive us our debts, As we forgive our debtors. And do not lead us into temptation, But deliver us from the evil one. For Yours is the kingdom and the power and the glory forever. Amen. For if you forgive men their trespasses, your heavenly Father will also forgive you. But if you do not forgive men their trespasses, neither will your Father forgive your trespasses."
Will you join us in confessing our collective trespasses and in fervent prayer?
James 5:16 "Confess your trespasses to one another, and pray for one another, that you may be healed. The effective, fervent prayer of a righteous man avails much."
Please Forgive Us
To our brothers and sisters who are descendants of the traditional custodians of this land, and to all who witness this,
We regretfully acknowledge the unresolved grief caused by the illegal colonists who killed, raped, displaced and starved, and massacred people groups in Victoria and across Australia.
We repent of these sins against you and against God.
We ask for your forgiveness – not to relieve us from responsibility, but to set you free of pain, curses and cycles of loss.
Forgive us for what we have done to you and your ancestors and lands.
Forgive us for what is not yet been known and acknowledged and all that has been left unsaid and undone.
You are crucially valued, needed and honoured.
You most surely belong as ongoing custodians of this land.
We bless your personal and family, clan tribe and nation identity and God's purpose in you, for you and through you.
Listen to James Dargin, an Aboriginal brother and prayer partner who I am honoured to introduce to you. Brother James is breaking down enmity every where he goes, by asking other Australians, like you, to forgive him for what he has said or done against you. James, from Wollongong, NSW is an ambassador for forgiveness with National Forgiveness Week & i4Give.

We acknowledge the colonial and continuing mistreatment of immigrant people groups.
Please Forgive Us
We gratefully acknowledge the rich, persistent and enduring contributions of people groups from other lands, who have helped build Victoria, Australia and our region.
We humbly apologise for the mistreatment of the Chinese goldminers in the early days of Victoria's formation. We acknowledge that Colonial mistreatment of immigrant workers – the shedding of innocent blood, wrong covenant, sexual sin and idolatry – gave legal entry for principalities, operating through Chinese culture and subsequently through Chinese government, to enter Australia through Victoria. *
We deeply apologise for the prejudicial treatment of immigrant peoples from many nations since.
Please forgive us. Thank you for bringing your family, culture, talents and hard work to build this country together. We all belong, wanted and needed. We are all part of God's plan for this land.
*See: What's Your Part in God's Surprising Strategy 2020 Principality & powers seek to bring death, sexual sin, idolatry and wrong covenant. Early opium importation and prostitution. Dragons & Temples. Premier Andrews secret deals with China. More
3. We Release Reciprocal Honour and Blessing upon All Peoples and this Land.
Enmity between people groups now on the land can leave you all feeling that you do not belong here and are not valued.
Honour restores Godly order to families and lands.
Acts 17:26-28 "And He has made from one blood every nation of men to dwell on all the face of the earth, and has determined their pre-appointed times and the boundaries of their dwellings, so that they should seek the Lord, in the hope that they might grope for Him and find Him, though He is not far from each one of us; for in Him we live and move and have our being, as also some of your own poets have said, 'For we are also His offspring.'"
Exodus 20:12 "Honor your father and your mother, that your days may be long upon the land which the Lord your God is giving you.
Do you understand the profound gifts carried by the traditional people of this Land?
They have much to teach us about what God is revealing to them, in the ancient and new sounds blowing in the wind of the Spirit as revival from the top end and centre of Australia.
We can learn the grace filled bond of place, kinship and generous hospitality offered by the original custodians; and the connection to land and time wondrously expressed through their stories, dance, arts, hunting, harvesting and gathering and medicinal skills. Honour and love flow through respectfully referring to our elders as "Uncle" and "Auntie" and each other as 'Brother" and "Sister."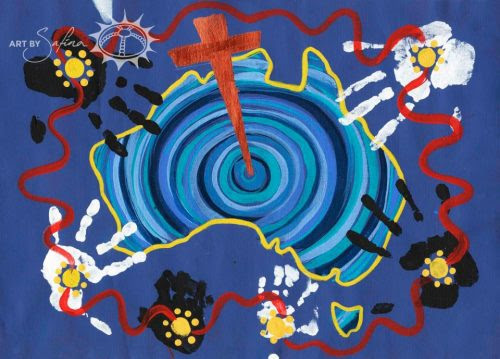 Can you love and honour your neighbour – without first knowing their name?
Honour your local Indigenous People Groups by name.
In Part 4 of this series we will release a prayer tool: The Neighbourhood Prayer Watch.
It includes some methodical work we were called to do in Victoria – which was the identification of the names of the traditional custodian people, tribes and nations in each of our 79 local council areas.
There are maps of Indigenous people groups and language groups, but none that identify the people who were on the land before council area boundaries were drawn, the neighbours we are called to love.
See maps of Indigenous Language Groups:
https://museumsvictoria.com.au/bunjilaka/about-us/first-peoples/victorian-aboriginal-languages/ https://cv.vic.gov.au/stories/aboriginal-culture/our-story/vacl-language-map-of-victoria/
We encourage those of you from other states and territories to also search council website and other sources to identify the people who lived and live now in your local area before you so you can know them.
When you know the names of our forefathers and mothers in the land, you too can honour them and bless their memory, descendants and the land itself in Jesus' Name. Will you let God lead you in ways to know local Indigenous people by name; to meet Indigenous elders to express your honour; and to bless Indigenous brothers and sisters in Christ. When you do this, you will be blessed in return by the Lord your God.
Our Father affirms that each person and people group is welcome, valued and belongs to Him and His family and to the place He has given them. Learn more about how to release Your Father's Blessing.
Romans 12:14 "Bless those who persecute you; bless and do not curse."

Honour your local Indigenous People Groups by acknowledging their place on the country where you live and work.
Acknowledgement of Country is a practice that allows for any individual to pay their respects to Aboriginal people, country, culture, heritage and the ongoing relationship Aboriginal people have with the land. It's meant to be a relational welcome that is personally acknowledged with mutual respect, responsibility and reciprocity. More
Whether you're a descendant of Aboriginal, Torres Strait peoples or immigrant people:
When you acknowledge, know and gratefully receive, value and honour the history and present and enduring contributions of the values and culture of the Aboriginal and Torres Strait people who lived in your land before you, this opens your hearts to receive the gracious welcome to country by Aboriginal elders to country, to live on the land and contribute to its fruitfulness for all.
Receive the honour of being Welcomed to Country.
I gratefully honour the Wurundjeri people – on whose land I also live.
Colin Hunter Jr., a Wurundjeri Elder, offers you a traditional "Wurundjeri Welcome to Country" and introduces you to the history of the Wurundjeri people of Melbourne. Our first language here is Woiwurrung. We say, 'Wominjeka!' – Welcome!
Sometimes, Welcome to Country ceremonies invite us to honour ancestral or territorial spirits and totems and participate in smoking ceremony. We choose to politely avoid all forms of idolatry or séance activity and we pray protection for public figures and people who are vulnerable to this. We can sincerely say, "We honour the God of your first ancestors and honour you as brothers and sisters."

DO NOT MISS SEEING THIS LIBERATING GRACE FILLED REVELATION:
Listen to Jade Kennedy Welcome to Country? | Jade Kennedy | TEDxUWollongong
"When I welcome you – when our Aunties and Uncles welcome you – we are welcoming you to a place. But we're actually welcoming you to the intimate relationship we have to that place. We're also welcoming you to our kin. We're welcoming you to the significant relationships we have with the people of our place. We're welcoming you to our roles, responsibilities and obligations, that keep us connected and bound through these people, to our place."
– Yuin man Jade Kennedy, Wollongong.
God's Destiny is being Released by the Indigenous People into this Land.
Do you have Aboriginal & Torres Strait friends? Do you intentionally meet with local Indigenous Christians to hear their hearts and journey with them? Do you support Indigenous people in ministry and invite them to be paid speakers at your church or wider gatherings?
In Part 5 of this series we will describe the move of God that continues to flow in remote Aboriginal communities, and introduce you to to many of God's Indigenous Prophets in Australia who are releasing His Destiny in the land of Australia. We believe you will hear what God is saying to us and our world through them.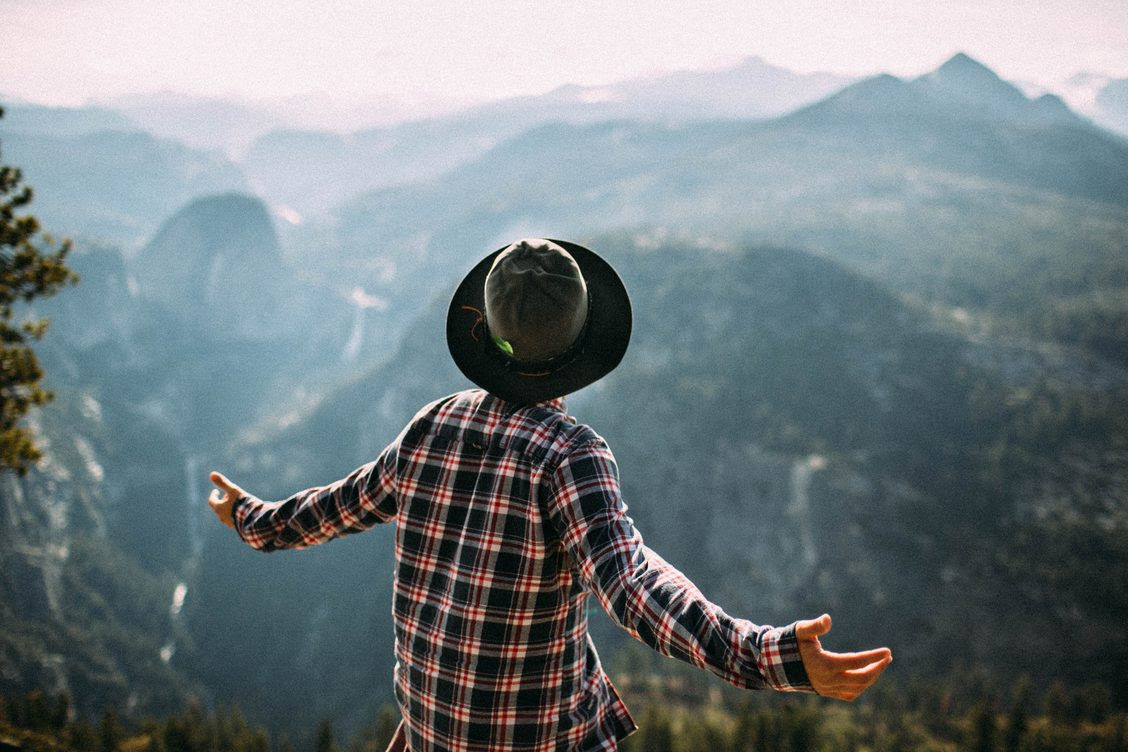 Times to Pray for the Victorian Elections
Now listed and Updated Online at http://partnersinprayer.org.au/times-to-pray-for-victoria-elections/
PIPES: Pray4Victoria invite all Australians to join us, and our partners, to pray for Victoria and the Victorian Elections on 26 November 2022.
Join Pray4Victoria to pray for the Victorian elections:
1. Pray4Victoria meets weekly to pray online every Monday 2-4pm
Zoom https://zoom.us/j/3971025928 Contact: sue@partnersinprayer.org.au
2. Saturday 1.10.22 We encourage groups to meet for intimate face to face worship in Melbourne from this date – to honour and listen to our Lord. .
3. Saturday 29.10.22 7.30-9.30pm Melbourne Prayer for the Victorian Elections Hosted by P4V and Stairway Church Whitehorse, 171 Rooks Road Vermont.
4.Thursday 17.11.22 7.30-9.30pm Melbourne Prayer for the Victorian Elections Hosted by P4V and Stairway Church Whitehorse, 171 Rooks Road Vermont.
5. Tuesday evening 22.11.22 P4V will host a National Zoom with reps from all 79 local council areas and we invite representatives from other states to stand with us. Send us your name, email, mobile and council area if you'd like to be a representative.
Zoom https://zoom.us/j/3971025928 Contact: sue@partnersinprayer.org.au
Pray with our partners for the Victorian Elections:
You are welcome to send us notices of your open prayer gatherings for the Victorian elections.
1. Annie Cathcart will host Zoom prayer every Tuesday night for Family First and the VIC elections. Annie, who is from Toowoomba, in her partnership with P4V in praying for Victoria.
Contact: anniesprayernet@gmail.com
2. Ruth Webb and Tabernacle of David will host:
2.1 Worship Watch – every Wednesday 7:30 pm worship / decree for Victoria
https://zoom.us/j/3477087253 Meeting ID: 347 708 7253 Password TOD123
2.2 Strategic Ekklesia Gathering Victoria – Unconditional Release
Friday 28th – Monday 31st October
Special Guests: Bruce and Cheryl Lindley, from ARC Global International Apostolic Community https://www.australianarc.org.au
Friday 28th October 7 pm
Saturday 29th October 10 am and 2 pm
Sunday 30th October 2 pm on radio; 4 pm prayer assignment
Monday 31st October 2 pm prayer assignment
Hosts: Tabernacle of David, Bendigo at High St Church, 237 High Street, Golden Square in Bendigo – opposite Woolies and the Police Station.
Registration via Eventbrite will open early October. Free Entry. Love Offering
Our target is for Victoria to come into her God assigned destiny.
Contact: Ruth Webb info@tabernacleofdavid.org.au
3. Thanks to all the groups praying everywhere.
4. Thanks to Australia Prays will partner with us in supporting this call to pray for the Victorian elections – as two's or three's in our local areas.
5. Thanks to all national networks leading prayer for the Victorian elections: Canberra Declaration, Australian Prayer Network.