Part 1: Australia, will you pray for the Victorian Elections?
Part 2: How Can We Pray for the Victorian Elections?
In Part 2 we will share Declarations, Prophetic Words and Discernment that arose from our Prayer4Victoria 2020-2022. Join your faith with ours to declare these Promises with us.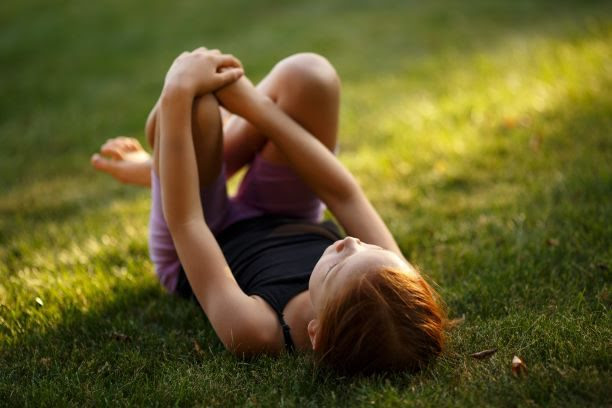 Our Father in heaven, Hallowed be Your name.
Your kingdom come. Your will be done On earth as it is in heaven.
Give us this day our daily bread.
And forgive us our debts, As we forgive our debtors.
And do not lead us into temptation, But deliver us from the evil one.
For Yours is the kingdom and the power and the glory forever. Amen. Matthew 5:9-13
How do we pray in agreement with God's will?
How do we find agreement? How do we know God's will?
Sometimes agreement is blocked by hearts hardened by enmity.
Sometimes we speak or pray against the will and heart of God because we have enmity in our heart.
Even in prayer we can partner with the enemy and speak with enmity – accusing, cursing and riling against others. (Ephesians 2:2)
Enmity comes from the same Latin root as enemy and means the state of being an enemy.
Enmity suggests ill will or true hatred, either overt or concealed hatred – typically mutual. It is a state or feeling of active opposition or hostility – which implies strong, open enmity that shows itself in attacks or aggression. Jesus warns us about being offended, betraying one another, hating, deception, lawlessness and letting our love cold. (Matthew 24:10-12)
There is another way!
Will you pray, Jesus, please turn the enmity in my heart into forgiveness…?
Many of you have contacted me, after reading Part 1, to say you're letting go of enmity towards fellow Christians. May abundant life flow again in your heart, your communication and your relationships.
If you are feeling, speaking or praying with enmity, surrender to the conviction of the Holy Spirit and repent (of entitlement, disappointment, judgement, fear, jealousy or whatever underlies this) and laydown your enmity (any sin that separates us) under the blood of Jesus, so you can release forgiveness to your debtor and receive forgiveness and healing, and reconciliation with God.
"Much more then, having now been justified by His blood, we shall be saved from wrath through Him. For if when we were enemies we were reconciled to God through the death of His Son, much more, having been reconciled, we shall be saved by His life. And not only that, but we also rejoice in God through our Lord Jesus Christ, through whom we have now received the reconciliation." Romans 5:9-11
"Confess your trespasses to one another, and pray for one another, that you may be healed. The effective fervent prayer of a righteous man avails much." James 5:16

You can know God's will, and say what your Father is saying, if you come to Jesus and let His Spirit pray through you.

Let us come "to Jesus the Mediator of the new covenant, and to the blood of sprinkling that speaks better things than that of Abel. See that you do not refuse Him who speaks. For if they did not escape who refused Him who spoke on earth, much more shall we not escape if we turn away from Him who speaks from heaven…"Hebrews 12:24-25 .
Hebrews 7:25 ""He always lives to make intercession for them."
Romans 8:26-27 "Likewise the Spirit also helps in our weaknesses. For we do not know what we should pray for as we ought, but the Spirit Himself makes intercession for us with groanings which cannot be uttered. Now He who searches the hearts knows what the mind of the Spirit is, because He makes intercession for the saints according to the will of God."
Isaiah 59 perfectly describes enmity and the journey back to covenant with God as His people.
Isaiah 59:21 NLT "And this is my covenant with them," says the Lord. "My Spirit will not leave them, and neither will these words I have given you. They will be on your lips and on the lips of your children and your children's children forever. I, the Lord, have spoken!"

Hear a similar message for the UK in A Prophetic Word by Veronika West
Hear this echoed in a glorious new song Tears & Celebration by Katherine Jenkins – released by Bible Society UK!
"Lord forgive, when pride and envy leave our nation bruised and stained
Turn us back towards our calling to make your name great again
May we rise above divisions Lord, our brokenness we bring
That a more united kingdom would give glory to the King!"
People ask us how to pray for Victoria…
Now acquaint yourself with Him, and be at peace; Thereby good will come to you.
Receive, please, instruction from His mouth, And lay up His words in your heart.
If you return to the Almighty, you will be built up; You will remove iniquity far from your tents.
For then you will have your delight in the Almighty, And lift up your face to God.
You will make your prayer to Him, He will hear you, And you will pay your vows.
You will also declare a thing, And it will be established for you; So light will shine on your ways. When they cast you down, and you say, 'Exaltation will come!' Job 22: 21-23, 26-29
Please see God's perspective of Victoria in the Declarations, Prophetic Words and Discernment He has given us – and join your faith to declare these Promises with us.
Prayer Resources from Pray4Victoria: Light in Darkness 2020-2022
1. Declarations for your Prayer for Victoria
1.1 Pray4Victoria: Declarations from Victorians July 2020
1.2 A Blessing for Victoria July 2020
1.3 Decree with us God's Promises for Victoria Sept 2020
These decrees arose from P4V's First Day of Prayer with 70 Victorians representing Victoria's 79 Local Government Areas.1st September 2020
2. Thank God for Victoria's powerful history of revivals
2.1 Revival: Melbourne 1902 & Wales 1904 2018
2.2 A Proven Prayer for Revival… 1784 – 2016
2.3 Early Evangelical Revivals in Australia – 1880
2.4 Revive Us Again, Lord! Lessons from Melbourne Revivals include:
§ Video: Melbourne Revivals
§ Alfred Deakin 1902-spiritual-revival
§ The Great 1902 Melbourne Revival: An Historical Account with Observations..
§ "Revive Thy Work, O Lord!" The Story Behind R.A. Torrey
§ The 1902 Revival in Melbourne, by Stuart Piggin
§ The Great Melbourne Mission by Jason Harris 1 April, 2008 in Australian History|
Part 2 of 4 in the Revival in Australia
§ Revival In Melbourne!! Rob Isaachsen
3. Prophetic Perspectives of Victoria
§ Keys to Australia's Destiny: The Glory of God: Light in Our Darkness 2022
§ A Prophetic Plan for Australia & Victoria: The Vein of Victoria 2021
§ Prophetic Word: 'Victoria, It's Your Time. Michelle Deane 2020
§ Prophetic Words over Melbourne, Victoria, Australia 1999-2020
§ Visions of The Walls & Gates of Melbourne October 2020
§ Vision: Treasure in Australia & the Islands 2006
§ Spiritual Mapping of Melbourne Susan Pierotti 1997
4. Towards a Victorious Victoria
A Summary of Revelations and Intercession 2020-22
This a sequential list of our reports of what God has done in our Pray4Vic weekly online gatherings and special days of prayer, and through our vital partnership with other Australia and global watchmen.
For two years, we have simply worshipped our Lord with our fixed our eyes on Him in wonder, faith and gratitude – but now we see in the Spirit that God is shifting Victoria.
What's Your Part in God's Surprising Strategy: Regional 24/7 Worship & Prayer? March 2020
Pray4Victoria: Revelation, Roots & Repentance Sunday 12th July 2020
P4V: A Letter from Victoria, in her Time of Crisis
More…
Join P4V to pray for the Victorian elections
1. We invite Australians to Pray4Victoria online every Monday 2-4pm
Zoom https://zoom.us/j/3971025928 Contact: sue@partnersinprayer.org.au
2. TBC Saturday 1.10.22 P4V plan to host a group for face to face worship in Melbourne. Other groups may like to do this in their areas also.
3. Saturday 29.10.22 7.30-9.30pm P4V and Stairway Church host Melbourne Prayer for the Victorian Elections at Stairway Church Whitehorse, 171 Rooks Road Vermont.
4.Thursday 17.11.22 7.30-9.30pm P4V and Stairway Church host Melbourne Prayer for the Victorian Elections at Stairway Church Whitehorse, 171 Rooks Road Vermont.
5. TBC Tuesday 22.11.22 P4V will host a National Zoom with reps from all 79 local council areas and we invite representatives from other states to stand with us. Send us your name, email, mobile and council area if you'd like to be a representative.
Zoom https://zoom.us/j/3971025928 Contact: sue@partnersinprayer.org.au
PIPES: Pray4Victoria partner with other prayer networks, groups and churches. Send us notices of your open prayer gatherings for the Victorian elections.
1. Annie Cathcart will host Zoom prayer every Tuesday nights for Family First and the VIC elections. Annie, who is from Toowoomba, in her partnership with P4V in praying for Victoria.
Contact: anniesprayernet@gmail.com
2. Ruth Webb and Tabernacle of David will host:
2.1 Worship Watch – every Wednesday 7:30 pm worship / decree for Victoria
https://zoom.us/j/3477087253 Meeting ID: 347 708 7253 Password TOD123
2.2 Bruce and Cheryl Lindley in Bendigo Friday 28th – Monday 24th October
[Friday starting at 7:30 pm Other details to be confirmed asap]
Target is for Victoria to come into her God assigned destiny.
Contact: Ruth Webb info@tabernacleofdavid.org.au
3. Thanks to all the groups praying everywhere.
4. Thanks to Australia Prays will partner with us in supporting this call to pray for the Victorian elections – as two's or three's in our local areas.
5. Thanks to all national networks leading prayer for the Victorian elections: Canberra Declaration, Australian Prayer Network.